. . . is 40 degrees. Tomorrow's high is forecasted to be 60 degrees. We are to expect rain and possible thunderstorms on Saturday. And our grass continues to be greenish-brown. The bikes have been brought down from the rafters, for outside play in the midwest during January.
BUT,
Today . . .
. . . . I bought a green saucer sled for $3.99.
You know,
Just in case 2 or more inches of snow decides to fall.
And then we want to go sledding.
But we don't have enough sleds.
And the store runs out because selling sleds is out of season or everyone flocked to buy one because there actually is snow, and none would be left for us. Anywhere.
So we have another sled.
Just no snow! (yet)
There you have it.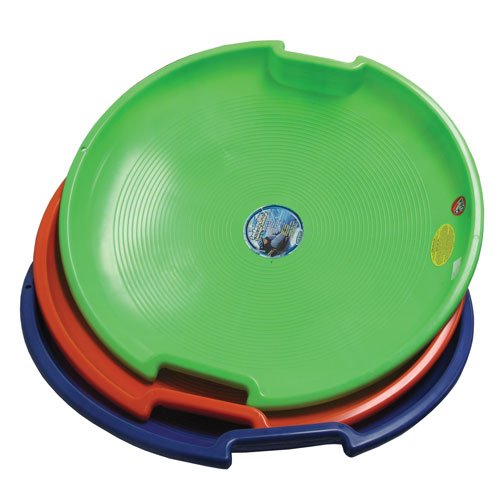 I will only complain about a mass snow fall if it negatively interferes with our March 17th travel plans! For the record.